Welcome! You are all WINNERS today!
Thanks for stopping in!
I CAN"T believe that it is ALREADY Friday! This week totally zoomed by! Link up, below, on my Follow Friday Link up, follow me on Google Friend Connect, RSS Feed, Twitter, Facebook, Networked blogs, etc. Let me know how you are following me so that I can follow u back!!!
ENTER ANY OF MY GIVEAWAYS 9/24-9/26 and claim the WEEKEND BONUS 10 entries
Below are some of the places I will hop to today and sign up for their blog hop!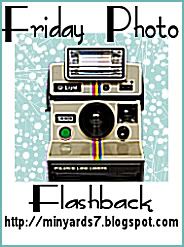 My Flashback photo this week is from 1994- that is just 16 years ago! This photo is special to me because my twin daughters just turned 16 yesterday! Here is my Flashback photo: