While you are here, check out my Cookbook Giveaway! Yum.
..Featuring is a star-studded collection of Norah Jones' collaborations spanning her entire career. The result serves as a kind of parallel history to her four albums, which have sold over 40 million copies worldwide.
"A lot of the people on this record are people I've worshiped since I was a kid, and some of them are younger and more my contemporaries," says Norah. "Even though the musicians are so varied, the vibe of the songs makes sense when we put them all together."
...Featuring Track Listing:
1. Love Me – The Little Willies
2. Virginia Moon – The Foo Fighters featuring Norah Jones
3. Turn Them – Sean Bones featuring Norah Jones
4. Baby It's Cold Outside – Willie Nelson featuring Norah Jones
5. Bull Rider – Norah Jones and Sasha Dobson
6. Ruler Of My Heart – Dirty Dozen Brass Band featuring Norah Jones
7. The Best Part – El Madmo
8. Take Off Your Cool – OutKast featuring Norah Jones
9. Life Is Better – Q-Tip featuring Norah Jones
10. Soon The New Day – Talib Kweli featuring Norah Jones
11. Little Lou, Prophet Jack, Ugly John – Belle & Sebastian featuring Norah Jones
12. Here We Go Again – Ray Charles featuring Norah Jones
13. Loretta – Norah Jones featuring Gillian Welch and David Rawlings
14. Dear John – Ryan Adams featuring Norah Jones
15. Creepin' In – Norah Jones featuring Dolly Parton
16. Court & Spark – Herbie Hancock featuring Norah Jones
17. More Than This – Charlie Hunter featuring Norah Jones
18. Blue Bayou – Norah Jones featuring M. Ward
My take on the Album:
I've always loved the edgy-
smokey, upbeat voice of Norah Jones. Her voice is still heard in her up and coming album...
Featuring
. It does just that! The Album features some of her favorite muscians and some of my favorites like Willie Nelson, Ryan Adams and Herbie Hancock. This is a very eclectic, creative album that isn't the typical Norah Jones.
I had the music playing while I was cleaning house. It has a great party, house cleaning background kinda feel. This album seemed to push her out of her comfort zone and into a world with musicians of various styles. This album pushed me out of my comfort zone, too. It had me listening to artist that I would not normally listen to. She didn't make me a fan of anyone new but I'm still her fan and enjoyed listening to her songs with the other artist.
…Featuring

will be released

November 16.

Preorder your copy now!
For the latest news, tour dates and more,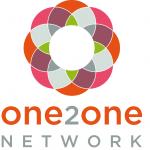 I'm a member of the One2One Network and was sent an album to review. All opinions are my own. I was entered to win a gift card for my participation.